Rebar module is dedicated to designing of reinforced concrete elements connections. Calculation is based on Eurocode 2: Design of concrete structures – Part 1-1 : General rules and rules for buildings.
Result (rebars embedment depth) is strictly related to defined parameters: diameter, spacing and rebars layout, cover thickness, transverse reinforcement etc. That's why it's so important to reflect the rebars layout in the existing structure as close to reality as it possible, and to define the bonded elements as well.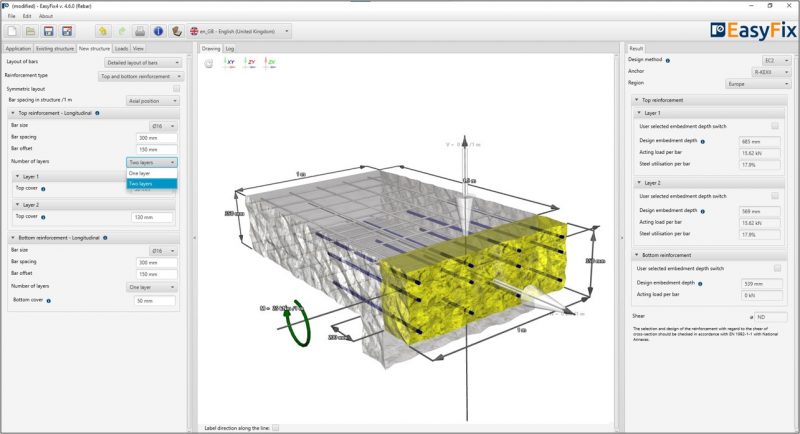 Figure 1. Sample of calculation model – slab to slab connection: layout with two layers of the top reinforcement
Rebar module allows to create selected case in a fast and effective way. All necessary options are available in Existing construction and New construction tabs.
Watch the video below and learn about the reinforcement modelling tools in the Rebar EasyFix4 module.
Need design support? Contact with us – Rawlplug Technical Helpdesk.