ETICS Facade module allows to optimal selection of facade insulation fixings on walls insulated in ETICS system. Software is dedicated for Rawlplug facade fixings, hammer-in or screw-in ones e.g. R-TFIX-8M, R-TFIX-8S.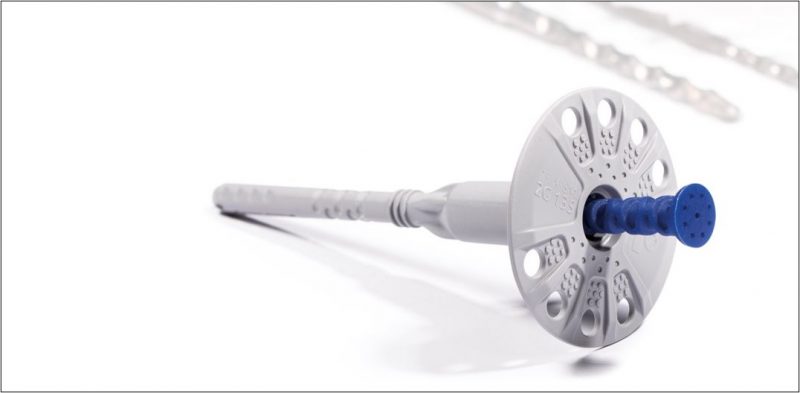 Figure 1 – Hammer-in facade fixing with metal nail  R-TFIX-8M
Calculations are based on ETAG014 Guideline for European Technical Approval of PLASTIC ANCHORS FOR FIXING OF EXTERNAL THERMAL INSULATION COMPOSITE SYSTEMS WITH RENDERING as well as European Standard EN 1991-1-4 Eurocode 1: Actions on structures – General actions – Part 1-4: Wind actions.
The input data considers the geographic location of the building, its height and its shape as well. Moreover, insulation material properties and type of the substrate are defined. The result of the calculation process is the wind load map, showing required amount of the fixings per m2 for selected area. Final project report includes all the data, including total amount of the fixing for particular walls.
Watch the video below and take the first step with ETICS Facade module.
It should be emphasized that the ETICS Facade module is a unique tool in its field. It allows to take into account i.a.:
any shape of the building;
mixed insulation layout e.g. belts;
mixed type of the substrate e.g. concrete/solid brick;
the area of the opennings on particular walls;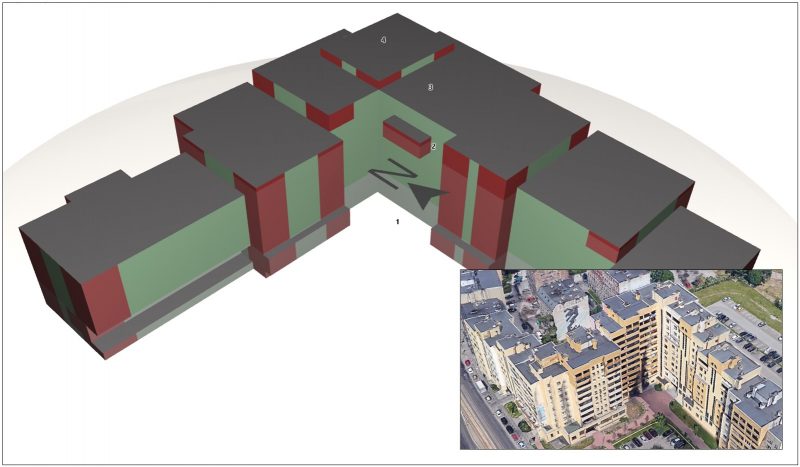 Figure 2 – Sample of calculation model
Don't hesitate – download EasyFix now!
Need design support? Contact with us – Rawlplug Technical Helpdesk.